Kansas City Music Hall Seating Chart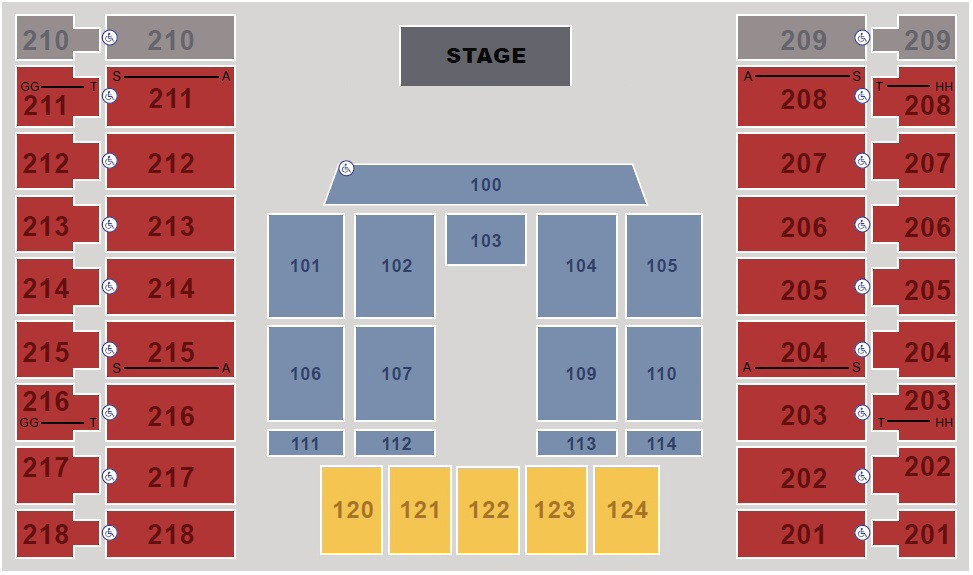 Seating
The capacity for this popular venue is just under 2400 patrons, meaning that if you're looking for a one-of-a-kind atmosphere, then this is the place to be. With a striking streamline modern interior, you will be left breathtless the instant you step into the theatre.
Levels
Spread over 3 different levels, patrons have a varied choice in where they would like to be seated to experience the show. The ground-floor level is closest to the orchestra and is for those looking to be as close to the show as possible. The 2nd level is the the closest off-ground section, so if you're looking to be in the balcony but still close to the performance then this section is for you. Finally, the top balcony is where visitors often say they experience stunning sound quality due to the acoustics of the room, whilst maintaining a perfect view of the stage.

There simply is no wrong choice when it comes to selecting seats for the Kansas City Music Hall.
VIP Seating
When you select tickets to the Kansas City Music Hall, there are various different VIP seating and package options available to choose from which will make your visit truly special. Ranging from VIP seating areas, exclusive access, meet and greets, and other one-of-a-kind benefits, VIP choices make for an incredible gift for any special occasion.
Why not make your visit to the Kansas City Music Hall unforgettable by securing a VIP experience for the show?
Accessibility
The Kansas City Music Hall is happy to proud to be able to say that the entire venue is fully accessible for people of all needs be it auditory, visual, or mobility. Full wheelchair access is available including from the parking areas and drop-off lanes, as well as elevators to make your visit stress-free. The Kansas City Music Hall also has complimentary wheelchair available for use by patrons on a first come / first serve basis.

Assisted listending device headphones are also available for hearing-impaired patrons during the majority of performances. There is a no fee for these devices, however a driving license will be required and held until the equipment is returned.
NOTE: Different events may require different seating arrangements. When selecting your tickets double check the seating chart for the specific event layout.
You can reserve your ticket today and secure the best seats. Check out the Kansas City Music Hall schedule to see all upcoming events.
For all ticket policies and authenticity guarantees see the ticket information page.