Music Hall Kansas City | Kansas City, Missouri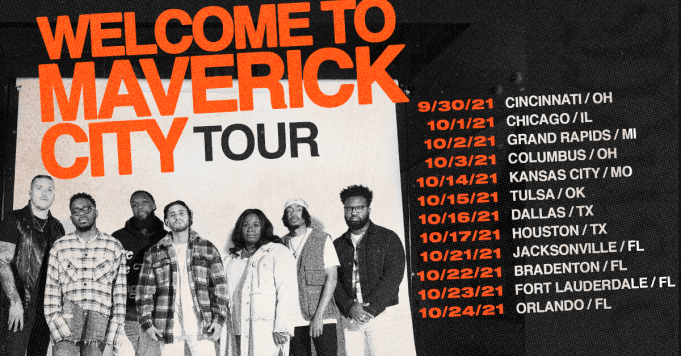 With everything that is going on in the world, there has never been a bigger need to remember and help people, and show them the power of our Lord. Maverick City Music is performing to help carry this message, where followers of Jesus have the chance to gather in faith and worship to honor God! And what's more, joining the floods of fans and Christians will be some of the world's most gifted speakers and healers who are going to be meeting at the sensational Music Hall Kansas City on Thursday 16th November 2023! Folks in attendance is sure to leave this event refreshed and excited to share the word of Jesus to everyone they know! Why not get your tickets here today while they're still on sale?
This is the day that the Lord has made.! Audiences from the Christian faith have all the reasons to celebrate as Maverick City Music wil make its way onto the Music Hall Kansas City stage, here in Kansas City, Missouri on Thursday 16th November 2023. Mark this date as a day to glorify God's holy name through music. This is also a day of prayer and thanksgiving; testimony of God's infinite goodness and grace in the lives of people living in faith in Jesus Christ. Join this spiritual movement through songs, music, and prayer. Take part in this coming together faithful Christian believers. Bless your entire household with tickets to secure your space and save your seat in this event. Click the 'buy tickets' link on your screen to book your tickets now!